Even the FBI Thinks Windows 7 is Insecure
Do I mean that Windows 7 has a self-esteem problem? No, I mean the security is Windows 7 isn't good. One of the reasons, is that it is no longer being updated. No updates, means not security patches fixing the holes discovered by hackers and other individuals with nothing better to do than to ruin your day. Your computer could have its data compromised, passwords published or just messed up.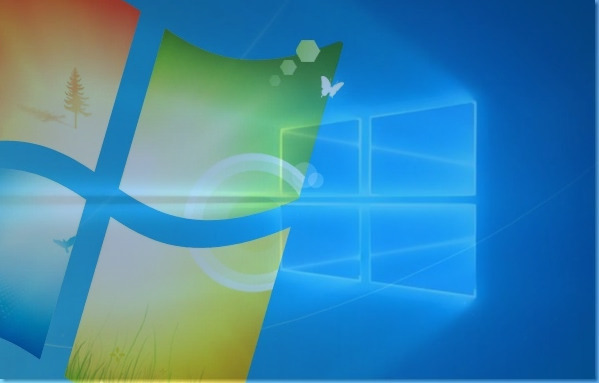 So, what did the FBI say? The FBI warning came by way of a private industry notification (PIN) that has been distributed to various companies in the United States. The nature of the warning is to be expected: "As time passes, Windows 7 becomes more vulnerable to exploitation," the FBI PIN stated, "due to lack of security updates and new vulnerabilities discovered." While the alert itself is aimed primarily at enterprises, the advice really stands for all users. The FBI advice can be summarized: avoid your computer getting hacked, upgrade your operating system to the latest supported version. For Windows users that's Windows 10.
Of course, Windows 10 is far from free of security problems and isn't perfect but it is CERTAINLY more secure than Windows 7.
Windows 10 gets Microsoft resources invested into ongoing security research. If it is at all possible to upgrade, if all that is holding you back is your own liking for what you are used to rather than a genuine computer hardware issue that is stopping you from upgrading... just do it. And do it now.
How to upgrade to Windows 10 for Free
Despite officially ending four years ago now, the upgrade to Windows 10 for free offer from Microsoft appears to still work if you have a genuine licensed copy of Windows 7. Of course, I cannot guarantee this will work for everyone as there do seem to be some stumbling blocks occasionally, and at some point one assumes the ability will stop, so you do this at your own risk.
As of a few days ago (when I last checked) you could still go to the Microsoft Windows 10 download page and download Windows 10 for your laptop or PC. Here's the overall steps...
1. Back up your computer. This step is vital. Usually the Windows 10 upgrade works fine and doesn't cause much trouble but sometimes we have had it corrupt a system completely and require a full reinstall. You NEED to backup your computer first to be safe.
2. Download the Media Creation Tool https://www.microsoft.com/en-us/software-download/windows10
3. After downloading, run the Media Creation Tool, select the 'upgrade' option and follow the prompts. As long as your Windows 7 product key was genuine, and associated with the machine you are upgrading, you shouldn't need to enter any key during the process.
4. Sit back and watch/hope your computer upgrades
We did a lot of these upgrades when Windows 7 support first expired, so we perfected our technique which included running our exclusive 28 point check-up first. This and the other tricks eliminated much of the problems. If you want help pop your computer into us at 160b Selwyn Street, Christchurch 8024.