PC Repair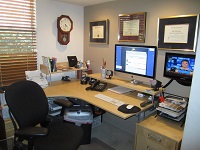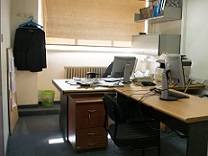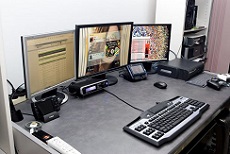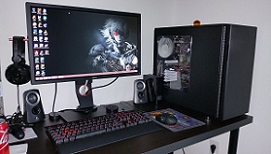 You need your desktop or PC fixed now by someone who knows what they are doing, won't speak in "geek" and who understands your needs - we guarantee it! Computer Help repairs all sorts of desktops and has loads of experience doing so. This means we'll get it fixed quickly and efficiently. Generally, PC repairs are still really popular as they can be done easily and cheaply. Computer Help NZ (CHNZ) can service and repair any desktop computer - HP (Hewlett Packard), IBM, Dell, Sony, Samsung, Compaq, Toshiba or any other brand. In fact, approximately 50% of the PC repairs we do are from "unbranded" PC, often locally made. They tend to be of good quality and well worth fixing.


Desktop computers or PCs as they are commonly called (which is from the old name Personal Computers) are still really popular. Why? You get more bang for your buck and much more can be fixed on a PC than on a laptop or tablet. This means you can get a more powerful PC, with more processing power and ability to do graphics and play games than you can on any other device - e.g. laptop or tablet. Also, it means that the repairs are cheaper as the desktop has more removable and therefore replaceable parts. But, say, a laptop, often various parts can not be removed, such as the graphics card. Even if your motherboard is faulty, on a PC, it can be replaced relatively easily and at a much lower cost than a laptop.

A lot of people like the fixed nature of a PC, others, that you can get a lot of processing power for a heap less money than a laptop. This is particularly useful for gamers, video or music editors or people with an office.
If you need to buy a PC we can help you with that too as we offer a great high quality PC build with our own unique build process that ensure the highest and most stable quality PC around.
Desktop PC Not Starting
You've turned your desktop on now there's a spinning circle or a black screen. Even waiting or rebooting makes no difference. You might have even pulled the plug and given it a good rest but without luck. It may be that there are lights showing for the power or maybe it's completely dead. You are going to need a PC repair. Don't worry - we'll make it as painless as possible. Get it repaired now by calling Computer Help NZ. We have seen thousands of desktops with a large variety problems and repaired them all.
Windows Not Loading
If you've tried to start your laptop on a warm Christchurch afternoon and got nothing on your computer but "Windows Loading" then there are a few things that most likely need repairing. Sometimes your anti-virus can cause issues, sometimes a Windows Update can mess things on your laptop and occasionally it's a faulty hard drive. There's a few other less likely things. But this is a very common problem that we can fix for you on your desktop. We have loads of experience with this kind of PC repair. Many desktops come into the workshop in the morning and go out later that day all sorted out.
Lost Desktop Password
Desktops and laptops like all computers often have passwords. They can be for a website, emails or even your computer itself. The trick is sometimes those passwords are saved in the computer, so years may go by without you needing to enter them. Or, you may be locked out of your own computer or tablet or phone. We have a variety of tricks to get past most computer passwords - whether it's a desktop, laptop, tablet or phone. There are some passwords that can only be bypassed by using the reset services provided by the company in question e.g. Apple, Microsoft, or Spark. Call Computer Help and we'll help you out.
Desktop Email Problems
Email can work for years on your laptop and then suddenly it stops. Are you using Outlook, Windows Live Mail, Thunderbird or maybe something else? There are a variety of causes but it can all be sorted out. For all your email repairs just call.