Broken Laptop Screen?
A cracked or broken laptop screen is frustrating! There are many different circumstances where this can happen to your poor little laptop and we've seen them all. Anything from the classic drop or "oops stood on the laptop!" – through to closing the lid with a pen inside. Amazing what a little leverage will do to a laptop screen. They are flexible, but certainly not designed to be bent anything more than a degree or two.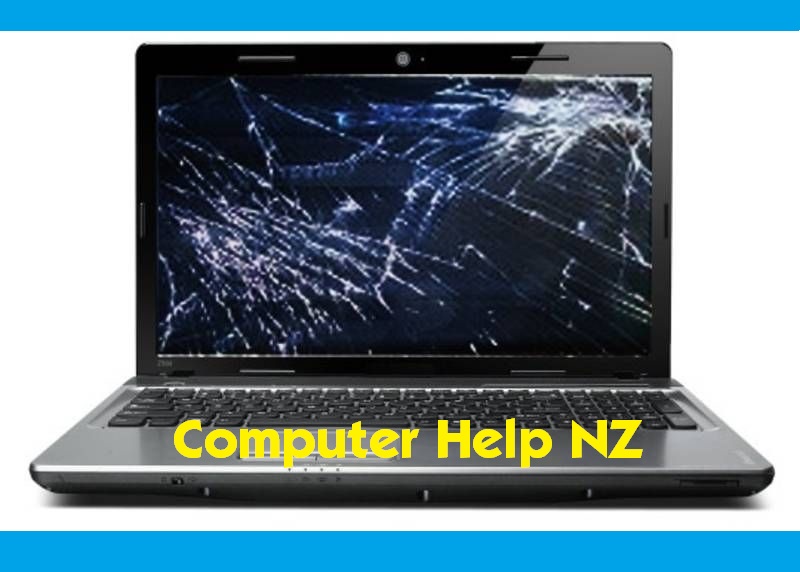 If you find your laptop screen is broken, it will often be …
A nasty crack down the screen
Weird pixelated graphics
Completely black
Bits of glass hanging loose!
In these circumstances and many others, it's simply a matter of replacing the actual LCD screen inside the top part of your laptop. Some are easier than others, but 80% of laptops are designed to allow easy repair of the screen and replacement of the broken parts.
We replace a variety of Microsoft based laptops, such as HP, Acer, Toshiba, Asus and a few other brands too. They tend to have laptop screens that range from 14 inches to 17 inches. We carry a large amount of stock that covers 95% of "PC" laptops.
And don't worry, if you have an Apple Macintosh (usually either a MacBook, MacBook Pro or MacBook Air) we can (probably) help you. Parts are much more limited with Apple laptops, but we are always looking out for new screens and restocking where we can. If your MacBook is very new, we may not be able to help, but we'd suggest you take it back to Apple in that case anyway, as it may be under warranty. Or if not, it may become an insurance job – more on insurance jobs below.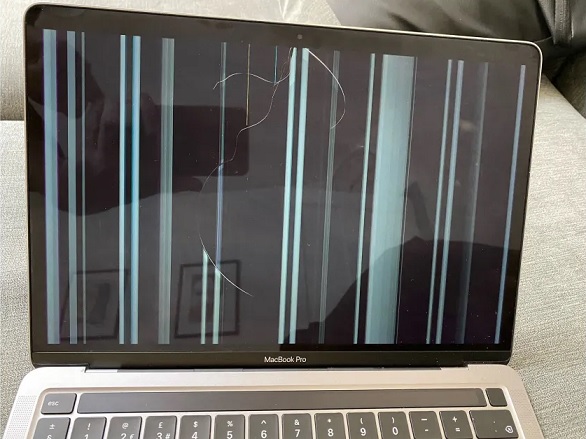 To replace your screen, the first thing we need to do is see it for an assessment. This assessment is charged for, as it takes some time (if you decline to go ahead with the rest of the job). We disassemble your entire top cover, disconnect the actual LCD screen panel and then visually inspect the back of it. We do this as there are several things that must be checked correctly before the screen can be replaced and everything done the proper way.
When some laptops get damage to their screen, they also get damage to other areas of the computer. Before proceeding with the LCD panel replacement, we give a brief inspection of the rest of the laptop to make sure you are not putting a good laptop screen into a bad computer. No point spending money on a laptop without knowing any other costs that might be required. Then you can make an informed decision on whether this is worthwhile for you. You may like to take the opportunity to buy a new laptop (we have a specially selected range available for sale)
The good news is that we usually have fixed prices for most laptops (except, sadly, Apple laptops – we cannot for these as there is so much variation in prices between models).
For example, current price for a 14-inch screen replacement is $352 incl. GST which covers the cost of the assessment, the LCD panel and the fitting and testing. We'd recommend, while it's in, that you get our unique 38 point check up at the same time. This computer health check improves performance, checks security, removes annoyances and also picks up many issues before they get bad,
If we find that your incident has caused far more damage than just a broken or cracked laptop screen, then you can ask us to do an insurance assessment. For a fixed price we can diagnose the exact issue, provide a complete report on the issue, send it directly to the insurance company (and CC you) and all in a timely manner, so you can get a quick result.
Hopefully you never need your laptop screen replaced, but if you do, please call us.
Further reading here...
https://www.chnz.co.nz/laptop-repair
https://chnz.co.nz/blogs/laptop-screen-repair