Norton Crypto Mining
Norton which makes various antivirus and security products has, in our opinion, being making computers go slower for many years now. With their latest product, here's a good chance to make your computer go even slower! (sorry, that was sarcasm)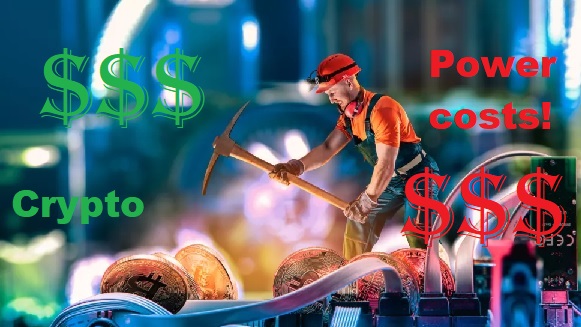 How? Click on the new feature in NortonLifelock and Norton will use your computer to mine cryptocurrency while it's not being used. The idea is that while the computer is idle it starts doing the calculations needed by the cryptocurrency industry for which they pay a very tiny bit of money. Why we are extra suspicious about all this is also the way Norton ask. They say Lifelock will make you some money but then give you no further info. They don't even say that your computer will be used for crypto mining!
Crypto mining involves using your computer's CPU to do a huge number of calculations which are used for cryptocurrency processing. CPU use is fairly straight forward but does use up some of the life of your computer. The biggest issue anyone will face is that the extra computer use will also use significantly more POWER. The computer sucks more power to do all these calculations. More power will cost you more money - and in New Zealand the power costs are significantly higher than in the U.S. so it's very likely it will actually cost you more money to do the crypto mining than it will generate!
Our recommendation would be to not use this feature in Norton. In fact, we'd suggest you not use their product at all. If you have it, uninstall it and either use the built-in Antivirus that comes with Windows (known as Windows Defender) or a light, but effective application like Malwarebytes Security.
Matthew
Call if you need some advice on this or any help with your Antivirus.
If you want to read more, check out these sites.
https://www.bleepingcomputer.com/news/cryptocurrency/norton-360-antivirus-now-lets-you-mine-ethereum-cryptocurrency/
https://www.techradar.com/news/norton-360-antivirus-is-getting-a-crypto-miner-for-some-reason
https://www.extremetech.com/computing/323385-norton-crypto-mining-feature
[This is purely an opinion piece.]