VR2800 Wifi Router Review
As with many wireless routers, the VR2800 isn't much to look at; just a fairly nondescript black slab with four wifi antennae sticking up at the back, four Gigabit LAN ports and a VDSL2/ADSL2+ compatible socket, plus a couple of USB 3 port on the side.
There's a line of fairly bright status LEDs ranged along the centre of the router's body but these can be disabled id required. That's handy if you want to site the router in a bedroom.
Over 5GHz it's capable of delivering link speeds up to 2,167Mbits/sec thanks to 4x4 stream MIMO.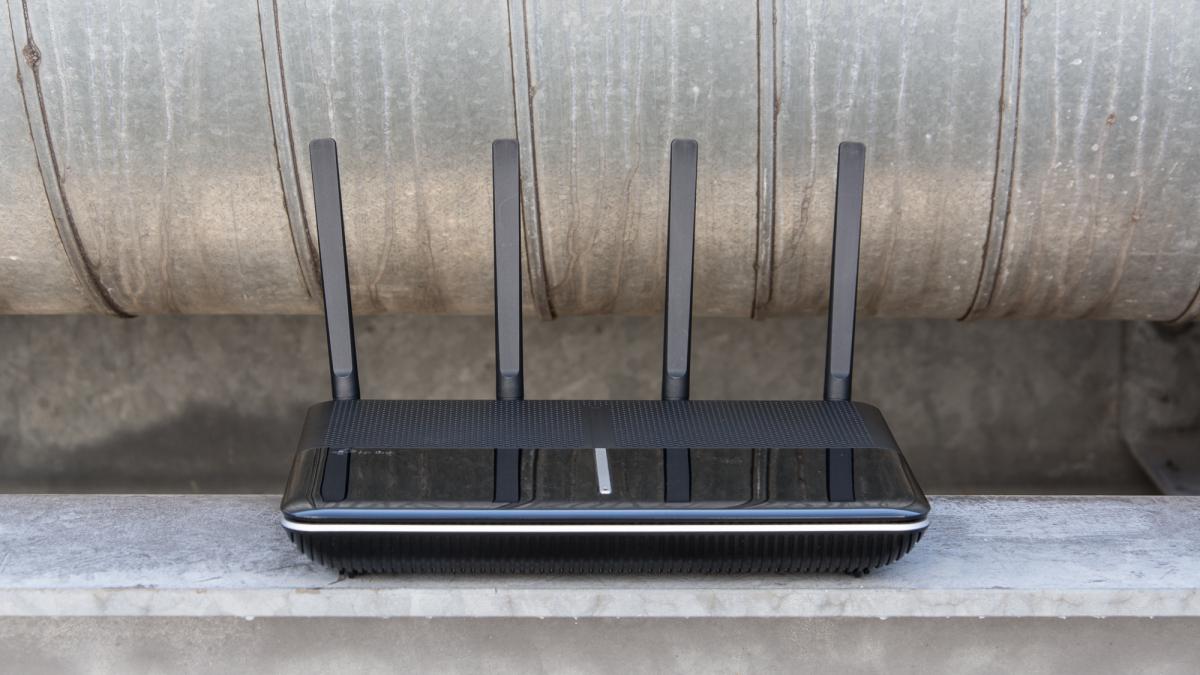 Your laptop or tablet won't be able to connect at those speeds, simply because no laptop that I know of comes with 4x4 MIMO – most have 2x2 at best, with 3x3 adapters a rarity. This means, the router is faster than any single computer you have.
In our close-range wifi tests, we saw throughput speeds reach 109MB/sec (872Mbits/sec) on the download, which is almost as fast as Gigabit Ethernet. Very nice!
In a house I tested it in, the previous fairly good router could reach from the centre of the house but by the edge where the lounge was there were no bars of wifi signal. With the VR2800 in the same location I got 5 bars! A significant boost in the wireless signal.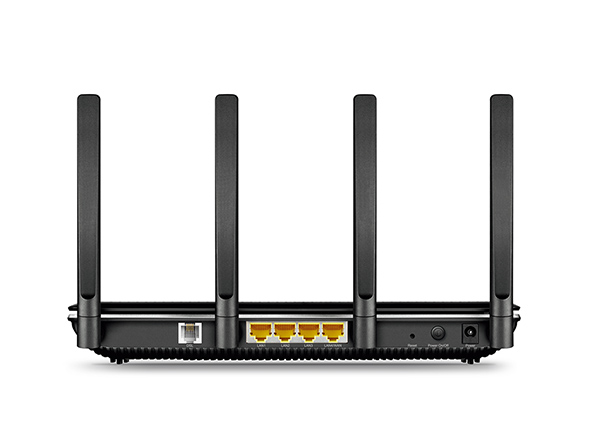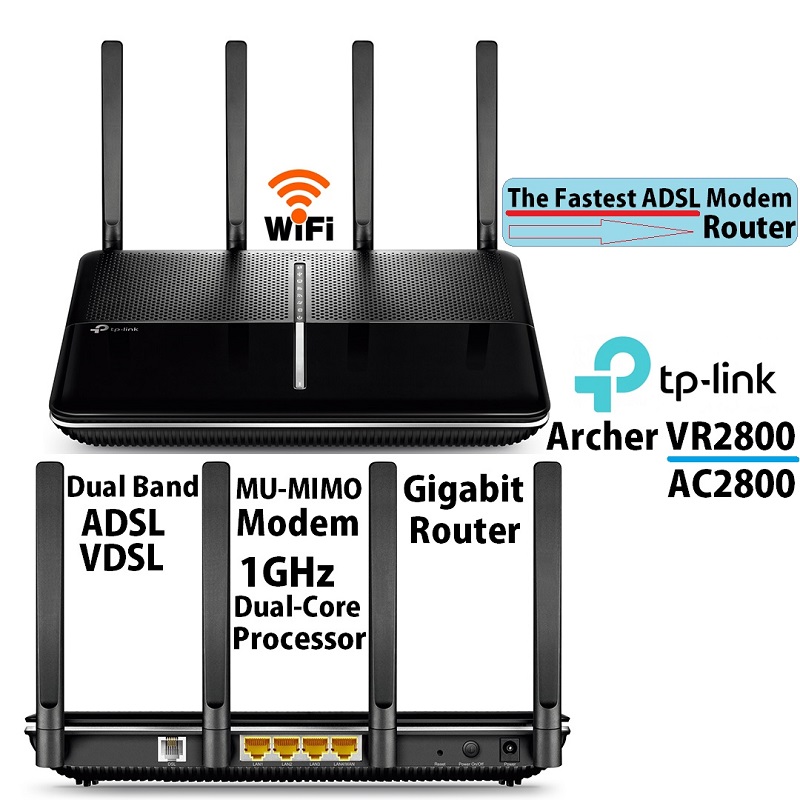 You can plug in a USB harddrive for central file storage.
Setting up DSL connections is a doddle: simply run through the router's Quick Setup routine, select your provider from the list – which includes all the big ISPs – pop in your username and password and the router does the rest.
There parental controls too which are actually pretty useful. There are white and black lists for allowing/limiting access to specific websites, and you can also control access on a per-device basis on specific days and at specific times. That's just what parents need – control over their kids wifi and internet usage.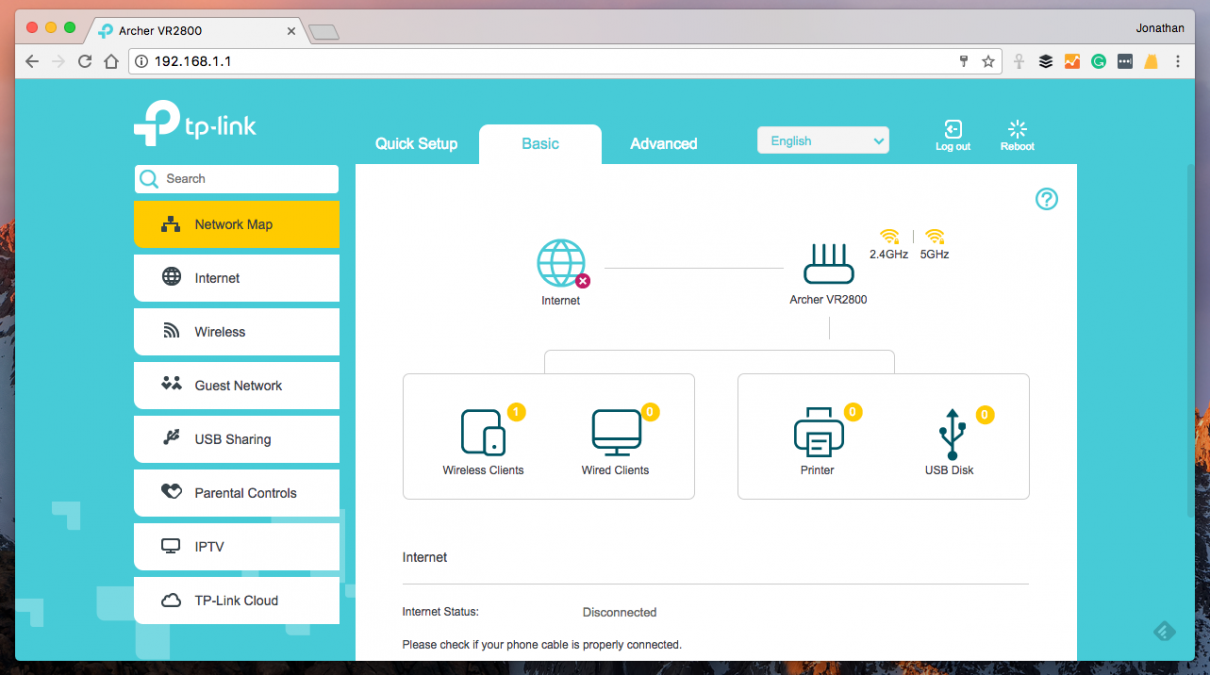 The TP-Link Archer VR2800 may not be able to provide coverage to match the best mesh Wi-Fi systems, but performance for a single router is unimpeachable and the price is reasonable considering the features on offer. If you need really good wireless/wifi throughout your house then the VR2800 is the router for you. Call if you would like one installed.