Cyberattacks, Ransomware & Backup
You may have hard that the Waikato District Health Board had a cyberattack on 19 May 2021. It essentially wiped out the hospital's computer systems and phone lines.
Some surgeries were postponed as a result of the attack, but most went ahead as planned. An odd impact of the computer event was, two Air New Zealand flights were cancelled after some crew were unable to get a negative COVID-19 certificates!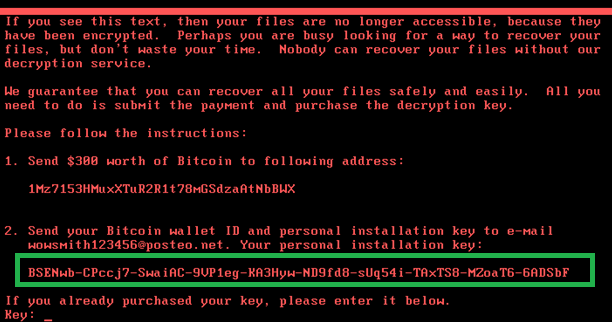 Kevin Snee, chief of Waikato DHB, described the attack as the "biggest in New Zealand history" and said that he did not know who was responsible for doing it.
The DHB had the tough of choice of choosing to pay and hoping to get the data back (there is no guarantee) or to try to rebuild from scratch. Either way it's very expensive.
What does a cyberattack look like? Usually the hacker will make it so that all your files cannot be opened. For example, when you try to open a Word document or a photo, it comes up asking for a password to open that file. This means your files are right there, but you cannot use them! Sad and frustrating.
What can you do? If you have been hacked, it's too late already, sadly. The only recourse after being hacked is to restore files from a backup that was not connected to your computer. If the backup was still connected, the files on the backup are likely to have been hacked as well. This is why backup, and backup that is set up correctly, is so important.
You could, of course, pay the hackers. But it's not a good idea to encourage them. Also, there is a good chance they have already fled the account they were using and any payment to them will not get your data back. You can hardly trust someone to keep their promise when they are already guilty of criminal activity! Hardly a moral person!
If you don't have a backup for your computer (desktop or laptop, Microsoft or Apple), get one today. Set it up today. If you have a business, ask about our Critical Alerts service where we monitor your backup and make sure it happens every day as well as 3 other critical areas.
Interested In More Info?
Here are some articles about backup etc that may interest you...
https://chnz.co.nz/blogs/124-backup-computer-data
https://chnz.co.nz/blogs/33-backup-your-computer
https://www.stuff.co.nz/business/125267427/cyber-security-firm-says-even-chance-it-could-break-waikato-dhb-ransomware
Below are some interesting facts about Ransomware - albeit a few years old...