Baltimore's Ransomware
A few years ago the city of Baltimore in Maryland, USA, population 585,000 was shutdown by, can you believe it, a computer virus - specifically ransomware.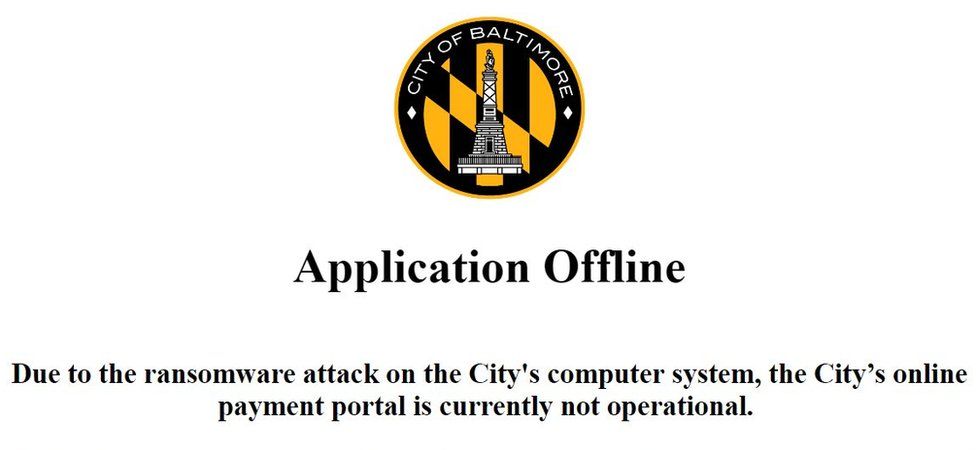 Baltimore city government computers were infected with ransomware which made it the second time in just over a year that hackers demanding money disrupted the city's technology systems. Specifically it locked out almost all of their servers and affected many systems. For example, they had no email, phones/laptops/PCs weren't working, and they could not access computer files. The first attack even affected the city's ability to send out 911 (111 for us) dispatches to police, etc.
Ransomware works by locking your files using encryption, so you can't open them. The hackers then demand you pay them huge amounts of money, and in return they will give you the cyber keys to unlock the files. Of course, that assumes you believe the word of a criminal who has just hacked your computers. It's common for payment to be made, and then the hackers do not give the encryption code to the computer user. So you pay the money and still don't get your computer files back! (By files, I mean almost anything you'd use on your computer e.g. photos, videos, email, word documents, spreadsheets, powerpoint and many other files) They also often ask for payment via cryptocurrency which is difficult to track, so you have no way of chasing the bad guys. "We won't talk more, all we know is MONEY!".
In this case the amount demanded was around (USD)$100,000 which I imagine the city was tempted to pay since so many of their services were completely shutdown. One example was pending home sales require city approval and 1500 of them were left waiting for a long time for the computers to be repaired.
The city of Baltimore took months to recover. They had two primary issues.
One, they were using outdated software that did not have the latest security updates.
Two, they did not have a complete and separate backup system.
Ransomware is, simply, the scariest threat out there.
You can lose everything without any warning. It freaks me out a little even just writing this! First, make sure your updates are all done. Second check your backup.
For our computer system, we have multiple backups. We use an online backup (which is great if you lose access to your building but are typically slow to use when you need to recover), and two external hard drives that we rotate (these are faster when you need your files back but someone needs to remember to plug them in).
If you have anything on your computer that you would hate to lose, get a backup TODAY!
If you have a WINDOWS computer - We recommend an external hard drive connected using Veeam software, which when properly configured allows you to attach your drive, have it copy the entire system and then automatically disconnect the drive from the system. This protects you from ransomware - it can't affect anything that is not attached! This backup system is compatible with PCs and Laptops running Microsoft Windows 7,8,10 or 11 - the brand does not matter (e.g. Acer, Asus, HP, Lenovo, Toshiba etc)
If you have an APPLE computer - we still recommend Time Machine, and always have - it's brilliant! It does have one downside, in that it will not disconnect your drive after the backup is complete, so to be safe from ransomware you would need to manually disconnect the drive. Time Machine is available on MacBook, MacBook Pro, MacBook Air and iMac.
If you have any questions about all this, feel free to give us a call. Number below...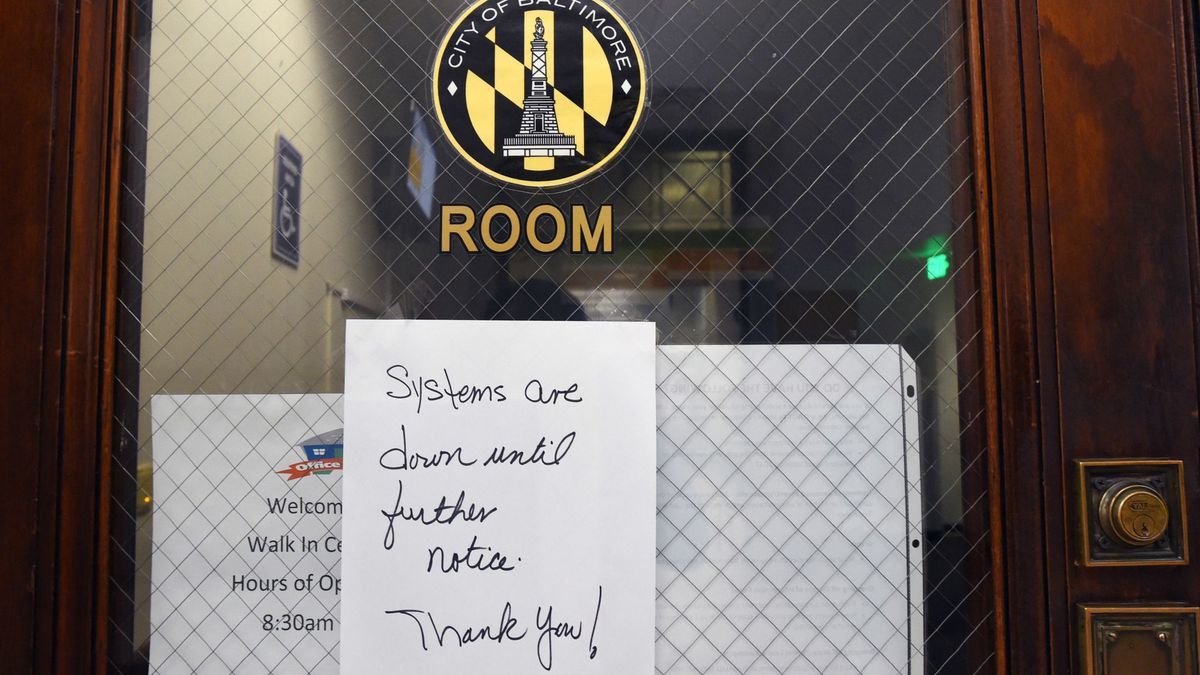 Check out this insane picture above - handwriting of course! Ironic.
References:
https://www.nytimes.com/2019/05/22/us/baltimore-ransomware.html
https://www.baltimoresun.com/politics/bs-md-ci-it-outage-20190507-story.html
https://en.wikipedia.org/wiki/Baltimore